3 Tech Trends Shaping Field Service Success
Field service companies face new challenges on a daily basis. Rising customer expectations, the growing influence of online reviews, increased technical complexity and competition for customers can pressure even the best-run companies—large and small.
In this eBook, learn about the technology trends that are changing the field service landscape, and learn the benefits of moving toward an integrated system for scheduling, dispatching and job management.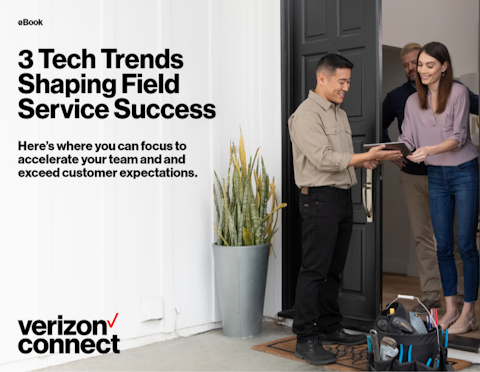 What's inside this eBook?
Common challenges for field service
Learn the obstacles facing field service companies with scheduling, dispatch, communication and customer service.
Moving toward automation
Customers expect easy-to-use digital options in their daily life, including with their field service appointments.
Making informed decisions
Today, companies must be nimble and flexible to keep up with their customer's demands and busy lives.
Software integration
Learn how a central software system can influence, and improve, each part of your business.