4 Ways Telematics Can Improve Fleet Maintenance
Businesses like yours rely on a fleet to make money—that's why it's critical to maintain a healthy fleet of vehicles with regular maintenance. How can you stay a step ahead of the service game with so many other business priorities?
Fleet tracking can help improve your maintenance program with four key software features. If you want more time back and less stress keeping up with oil changes, tire rotations and other service needs, read up on the ways fleet management software can help.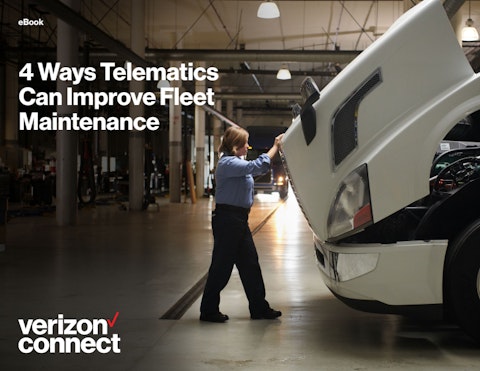 What's inside this eBook?
Using DTC alerts
Learn how alerts can help you diagnose vehicle health issues.
Vehicle data and mileage
See how combining fleet tracking data with mileage metrics can improve vehicle maintenance.
The importance of service records
There's a better way to manage vehicle service records—and it has wide-ranging benefits.
An unexpected tool
Fleet tracking offers a surprising feature that can help reduce wear and tear on your vehicles.