2019 Guide to Asset & Fleet Tracking: Construction
Technology can help improve business outcomes and mitigate challenges in construction by addressing the needs of your fleet, drivers and assets. This guide provides helpful tips and questions to keep in mind when purchasing a fleet management solution.
Email my eBook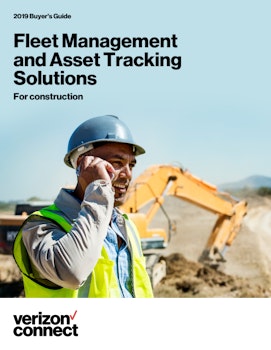 Let's email your free eBook
What's inside?
Identify your business needs
What are your company's goals? This is the key question when you are accessing how an asset tracking system could benefit your business.


Get live demos
In order to know whether a product is good, you need to have a live demo with the sales team, but you also need to know this key information before you buy.


Make your choice
Get a proactive checklist of the types of features and abilities you need from a system to ensure it will address all issues with ease of use, installation and customer service.
Focus on implementation
View is a list of tips and to-dos for your company before you implement so it can go as smoothly as possible for your employees and provide value for customers.
Keep reading