Solving Common Fleet Business Problems
Some of the best business lessons come from seeing how companies like yours handle the same challenges you face every day. Download this free eBook to learn how 7 businesses like yours used GPS Fleet Management Software to:
Increase productivity and efficiency
Enhance customer service
Cut operating and maintenance expenses
Optimize routes
Keep drivers and workers accountable
Improve driver behavior and security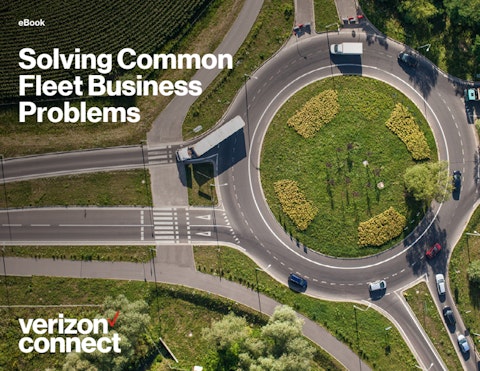 What's inside this eBook?
An agile set of solutions for your service business
In this eBook, we present stories of companies who have taken our software to improve their business outcomes. These companies hail from construction, trucking, distribution, small business services and delivery—but they had similar goals of reducing expenses, becoming more efficient and gaining better visibility into the daily habits of their drivers and vehicles.
Deep South Equipment makes seamless switch
Deep South Equipment provides top-quality industrial equipment to customers in the lumber, paper and warehousing markets. With more than 450 vehicles to track, Deep South Equipment required a robust GPS tracking and fleet management solution with excellent customer service and support.
Bill Howe Plumbing decreases annual accidents with Reveal
Bill Howe Companies is a family-owned enterprise that serves all of San Diego with plumbing, HVAC and flooding and restoration services. Reveal gave them the insights they needed to make better safety and business decisions—all with one GPS fleet tracking system.
R&M Trucking promotes safety, compliance and productivity
R&M Trucking hauls street freight, rail containers and flatbeds, moves airport cargo, and serves as a certified cargo screening facility. With a range of solutions from Verizon, R&M made bottom-line improvements in safety and productivity–and got a helpful jump on new federal driver log standards.
Pepsi optimizes their routes with Verizon Connect
The Pepsi Hickory facility averages 3 million cases of beverages annually. To streamline its operations, the company implemented Verizon Connect for dynamic route optimization.
USI seamlessly integrates Verizon Connect Reveal
USI serves construction industry clients in 16 states from its Minnesota headquarters
and 46 additional locations. Needing a software solution to improve efficiency for its fleet of vans, pickup trucks, various class box trucks and trailers, USI turned to Verizon Connect Reveal.