7 Secrets to a Safer Fleet
This eBook discusses new technology that is making life easier for fleet managers and drivers; solutions that automate compliance, streamline maintenance and help create effective safety programs.
Email my eBook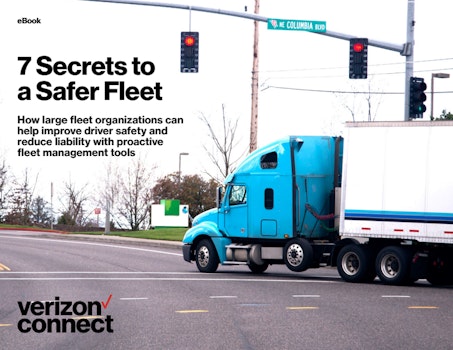 Let's email your free eBook
What's inside?
Targeted training
Monitor individual driver behavior for targeted training, improving the effectiveness of your fleet's safety program.
Simpler compliance
Help reduce driver distraction by using automated, digital compliance solutions that can lessen the paperwork burden.
Improved driver coaching
Learn how today's fleets are using in-cab cameras to help improve driver safety and training, while lowering insurance costs.
Driver training
Improve driver engagement for company safety programs with the use of gamification solutions that increase the fun factor.
Keep reading