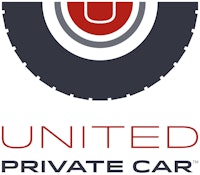 Jason Dornhoffer, Co-Founder
Monitoring safety and location leads to efficiency
It's not every day you get the opportunity to be picked up by a premier global transportation company – unless you are a customer of United Private Car. Founded in 2006, the Boston, Massachusetts-based company has been serving customers in a variety of industries with their fleet of 20 vehicles that include luxury sedans, SUVs, executive vans and motor coaches. With multiple vehicles on the road at any given time, United Private Car was looking for an all-inclusive solution to help monitor driver location, safety and fuel usage while staying up-to-date on the latest technology. That's when they called Verizon Connect.
Adopting new technology
At United Private Car, they have a saying: "big company know-how; small company values" and that mantra is applied to everything they do…including implementing new technology. Before using Verizon Connect's Reveal product, United Private Car was using another telematics solution that didn't quite measure up to their technology needs or wants. "Once we found Reveal, we were given a demo and really looked into the software. It was light years ahead of any other solutions that we had seen or used prior," says Terry Murtaugh, co-founder.

Before Reveal, the team at United Private Car was accustomed to depending on the driver verify their location "Those days are now over because of Reveal. We don't have to worry about that anymore," Murtaugh says. Having the latest telematics technology helped drive home the importance of the solution to their office staff…and more importantly, drivers. "I think a lot of our team members, especially our driving staff, understood the need for it," says Jason Dornhoffer, co-founder.
Making effective business improvements
United Private Car looked to Verizon Connect's Reveal product to help with three main business concerns: vehicle tracking, idling and fuel loss and driving habits. The dispatch team at United Private Car absolutely needed to know where every vehicle was, their status and the routes they took. Due to the solutions' easy-to-use nature, dispatchers log in to see vehicle and driver location and make any necessary adjustments to routes or scheduling that uncontrollable factors — like traffic and airport delays — may cause. "They're able to make better decisions now," says Dornhoffer, "It gives them to much more freedom to help service our client in an efficient manner."

When it comes to idling and fuel loss, time is money. "There was a lot of unnecessary driving in between jobs and we were putting unneeded miles on the vehicles," Murtaugh says. "Idling and fuel loss is money out of our pockets – we don't have to worry about that anymore because we can now make drivers aware that they're burning through fuel and change those behaviors," says Dornhoffer.

Safety is also another area of focus for United Private Car. "We're not driving product around the city. We are moving people and they're relying on us to get from Point A to Point B in a safe, professional manner. Seeing how fast a driver is going or how they are driving in general is immensely helpful to us and helps cut down on our insurance liability," Dornhoffer says. The team uses alerts to monitor harsh driving behavior and speeding occurrences, and sets benchmarks for what they consider acceptable driving behavior. "We have parameters set within the solution that allows us to see which driver is committing violations of our company's safety policies. I can address it with the driver and do corrective behavior modification on a proactive basis," says Lew Aflalo, General Manager.
The power of control
Using Verizon Connect's Reveal product has resulted in a more efficient business for United Private Car – all due to the fact that they now have control over fleet-related concerns they couldn't see or tie a dollar amount to in the past. Using the data the solution provides, Murtaugh and Dornhoffer are able to make better business decisions and become more productive over all. "In our business, there is a very thin profit margin," Dornhoffer says. "We look at everything in order to make sure we are always profitable. Reveal has been a game changer for us – it's given us more control, made us more efficient and helps us make more money."

Verizon Connect's Reveal product has changed the way United Private Car does business. The solution has had a positive impact on operations, dispatching processes, driving training and vehicle management. "If you're trying to take more control of your business, be more efficient and make a profit, having Reveal is essential," says Dornhoffer. "It's going to make you a better business at the end of the day."
Find out how our platform gives you the visibility you need to get more done.