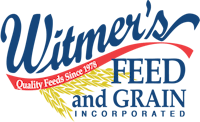 John Kastelic, Vice President/General Manager
How we helped a feed supplier improve productivity
A bulk feed supplier is only as efficient as its ability to keep feed flowing from storage bins into waiting delivery trucks. At Witmer's Feed and Grain, feed production efficiency declines if there is a delay in loading feed into trucks. If storage bins are full, it could create a ripple effect, slowing production for lack of a storage space.
Verizon Connect GPS fleet tracking solution, however, makes the operation run more smoothly by allowing staff to track truck locations and their estimated arrival times at feed mill.
"Through the use of Verizon Connect vehicle tracking solution, we can determine fleet availability and in turnbetter manage production schedules," said John Kastelic, Witmer's vice president. "It's a great benefit, because if feed production is slowed due to unavailable bin space, it rolls over into an issue of customer satisfaction."
Improvements with Verizon Connect
Out of every 10 production orders scheduled at Witmer's, he estimated one of them will be done more efficiently because of real-time knowledge of truck location and driving conditions. Dispatchers also use Verizon Connect to locate the closest truck when a customer requests a back haul of grain from their farm to the mill. It saves a lot of time and increases customer satisfaction, Kastelic said.
The Ohio-based feed supplier started using Verizon Connect in 2012 to simplify the management and routing of its 11 vehicles. In the process, it has resolved numerous distribution challenges. Witmer's delivers feed throughout Ohio, Pennsylvania, New York and West Virginia, which requires precise communication between dispatchers and drivers.

Customers sometimes call with last-minute order changes that they need filled quickly. Verizon Connect allows Witmer's dispatch personnel to make a decision about which truck to send without calling drivers or waiting for the trucks to return to the plant. The dispatcher can see on the dashboard which empty truck is the best choice and coordinate an efficient plan for the new order.

"This has really helped us improve our level of customer satisfaction by providing emergency services in a much more organized manner," Kastelic said. "This real-time decision making ability has been key for our company and customers."
Impact on employees
Witmer's held a meeting when it decided to install Verizon Connect to teach its drivers and plant operators how the system works and what it would mean for their daily routine. Hiring managers also show job candidates the software during interviews, which has resulted in higher quality drivers joining the team.

Though Witmer's primarily uses Verizon Connect to streamline its production, it has found ways to optimize driver performance as well. Witmer's doesn't regularly verify time cards through the software, but it monitors start and stop times, whether at the feed mill or if a driver takes a truck home at night for an early start the following day. The amount of idling time among drivers has decreased significantly because Verizon Connects' graphic representation makes them more conscious of leaving their engine on unnecessarily.

The solution also has drivers' backs should someone on the road report driving activity: Verizon Connects' ability to retrace routes driven and verify whether company trucks were even close to the area in question has been a real asset.

In the event of inclement weather, a frequent occurrence during Northeastern winters, the software provides a simple way to monitor which trucks are headed toward snow or ice. Dispatchers can then alert the drivers to the danger so they know to approach the area with caution or figure out a safer route. One of the greatest benefits, however, is that all of this information is in a single, easy-to-read dashboard, Kastelic said.

"We decided on Verizon Connect because of the overall system," he said. "Everything is in one place, and they're an easy company to work with."


Find out how our platform gives you the visibility you need to get more done.