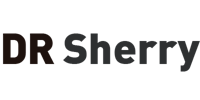 Fleet Tracking Keeps Drivers Safe and Helps Deliver More Packages On Time While Saving Fuel
Daniel Sherry has been a delivery contractor for FedEx Ground for the past 11 years. But with the recent increase in online shopping, ground delivery has boomed, especially in the rural areas. With a fleet of 28 trucks, managing delivery routes, servicing daily pick-up customers, and keeping track of fleet maintenance can be a challenge. This challenge led Daniel to look into delivery truck tracking.
Verizon Connect wasn't the first GPS fleet tracking provider that Daniel called – but they were the first to pick up the phone. And it's the customer service that stood out to Daniel. Before even purchasing the system, a Verizon Connect rep was able to login and physically show Daniel specific ways that Verizon Connect could improve his deliveries with gps and the advantages it would offer him over the competition. When he heard about the other advantages, and the fact that Verizon Connect did not have upfront costs like most other providers, he said, "It was a no brainer."
Keeping Drivers and Their Trucks Safe
Hard braking, jack-rabbit accelerating, speeding, and hard cornering are not just unsafe, they can also add extra fuel cost to an already expensive fill up. By monitoring the on-board tracking, Daniel can now coach his drivers on safer driver habits and also give them direct, actionable ways to improve their driving.
But drivers aren't the only danger on the road. Poorly maintained trucks can lead to serious accidents for the fleet drivers and other motorists. With the alerts feature, Daniel gets an alert right on his phone when a truck needs service. And they are customizable, too, so you can set service alerts for what best suits your needs. "When you let things go, that's when accidents happen," Daniel said. Fleet alerts help him keep track of his trucks and fix little problems before they escalate to become serious. Preventative maintenance helps keep both drivers and motorists safe.
Delivering Packages On Time, Every Time
Especially in rural areas, ground delivery can be a challenge. Unmarked roads, mailboxes, and houses can make delivery at times impossible. GPS fleet tracking allows Daniel's drivers to be able to find houses even if they aren't marked. Being able to make these difficult deliveries not only saves time and money, but helps remove anxiety for the drivers. They no longer have to worry about missed or failed deliveries, or about making up the wasted time spent looking for the address.
This gives Daniel's delivery trucks a leg up on the competition, giving them consistently faster delivery times for packages with difficult addresses. GPS fleet tracking can be used to help train the new drivers on the best routes to take, what was done wrong on a delivery, and how to improve. With in-route planning and geofences, drivers have a defined area in which they will be making deliveries. If a driver is delayed or has a break down, it is easy to see which other trucks are currently within the delivery area in order to quickly service customers and avoid missed deliveries or pickups.
Fleet tracking can also help save costs on complaints. "It costs a lot of money when a customer calls in to complain," Daniel explains - $1,800 in fact for DR Sherry. Accountability with customer complaints relating to a package not received is vital. "With route replay we can show that the package made it to its destination. It's also important to remember that in parking lots and small residential areas, our big trucks look like they are going faster than they really are; Verizon Connect allows us to show our drivers' speed when on the road in those conditions. GPS fleet tracking can show when a truck stopped at an address and for how long, and detailed route reports can show how fast the truck was going during a particular section of the route, helping to discredit speeding complaints."
Saving with Verizon Connect
Verizon Connect has improved Daniel's delivery business by helping it decrease costs and improve profits. This year, being able to respond to customer inquiries has saved Daniel $12,600. Using GPS fleet tracking, he can also monitor how long trucks are idling. By cutting out an hour of idling each day per truck, Daniel estimated his business will save over $27,000 this year just in fuel costs.
Daniel has also been able to improve productivity for his business. When he first started using Verizon Connect, he was making about 1,000 deliveries a day. Now he's up to 1,300. A new truck and driver training can easily cost over $100,000. But with GPS tracking and route planning, he has been able to train his drivers to be more efficient, allowing them to absorb the new workload without adding additional resources.
Business is booming so well, in fact, Daniel won Entrepreneur of the Year for his region by FedEx which is very prestigious recognition in the FedEx contractor world. He even presents to other delivery contractors on how to make their businesses more efficient, and continues to recommend Verizon Connect. "I feel like I haven't even scratched the surface of what Verizon Connect can do," Daniel admits. Which is great, because Verizon Connect is happy to offer continued support and training.
Find out how our platform gives you the visibility you need to get more done.