Fleet Connections 2018: The Data-Driven Fleet
Data has transformed the way businesses of all sizes operate and make decisions. We analyzed how customers use fleet data to help improve KPIs on driver safety, idling and productivity. Learn what impact measurement and monitoring is having, and how your business measures up.
Email my eBook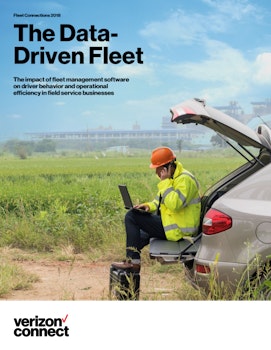 Let's email your free eBook
What's inside?
Survey results from companies like yours
Learn the top goals field service businesses are achieving through fleet tracking.
Harsh driving data
See how driver behaviors can impact worker productivity and accountability.
Business growth and productivity insights
Whether you use a fleet tracking system or not has a correlation with output—find out what it is.
Best-in-class benchmarks
Find out which industries perform best in idling and stops per day, and see how your company stacks up.
Keep reading