6 Common Misconceptions About ELD
The electronic logging device (ELD) mandate is in effect, but there are still many misconceptions about the law, who it applies to and what its effects on impacted companies are.
Complying with ELD doesn't have to be a hassle. Check out our eBrief to learn how implementing an ELD can actually help your business run more efficiently while still protecting your drivers' privacy.
Email my eBook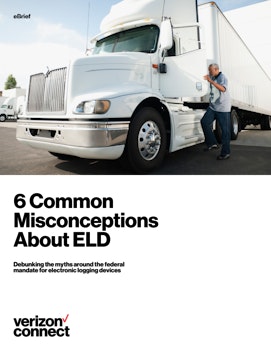 Let's email your free eBook