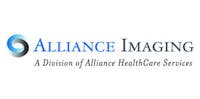 Kirk Smitherman, logistics manager
Smart logistics give Alliance Radiology a reputation for reliability
Alliance Radiology has been supporting healthcare providers for over 30 years and they know well that the industry demands special attention is necessary to deliver on time, every time.
Their mobile radiology units are dispatched to hospitals, medical centers and outpatient services around the country to fill a vital need for scanning facilities in areas that can't support permanent medical imaging equipment.
The importance of being at the right place, at the right time, underpins the life-saving service Alliance provides.
"If the customer is there - along with all their patients - and our trailer isn't there, that's catastrophic," explains logistics manager, Kirk Smitherman. "Patients are everything to us."
Managing drivers remotely
With mobile trailer units spread throughout 42 states, and no central depot, managing more than 150 drivers could be challenging. Hours of Service (HOS) compliance, vehicle inspections and work orders all need to be communicated electronically to drivers no matter where they are.
"In the old days there was just a cellphone, speaking with our guys who we might not see for months at a time."
"Verizon Connect allows us to easily stay in touch with our drivers via their tablet."
"We're just very, very excited about what the future holds for us with this technology."

Kirk Smitherman, logistics manager, Alliance Radiology
Maintaining this constant link with drivers helps Alliance make sure compliance requirements, particularly HOS, are being met.
"We can look at logs on a daily basis to ensure that our drivers are meeting that criteria as it relates to Hours of Service."
Right time, right place.
Delivering a 50ft trailer to a inner-city hospital presents its own unique challenges.
"Hospitals in the cities are very tight relative to available space and so the challenges we face in logistics is access to those sites."
"It is essential that our units are delivered on time each morning."
Using the Verizon Connect Route solution, Alliance is making sure their drivers are staying on schedule, arriving at the right destination at the right time.
Alliance is now looking at other areas of their business where Verizon Connect technology can assist to improve customer service, streamline scheduling and automate compliance challenges.
"We're just very, very excited about what the future holds for us with this technology."