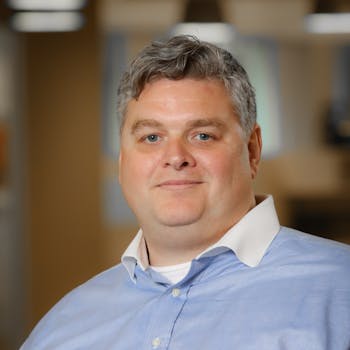 Tim Tyler
Director, Product Marketing
Tim Tyler joined the Verizon Telematics team in 2015 and is responsible for product positioning and voice of market (VOM) in order to affect the way the marketing team connects and communicates with customers. Tim has a broad background in product and workforce management solutions, and was previously responsible for executing the strategic product marketing plan for the small to medium-sized business (SMB) segment. Prior to his tenure at Verizon Telematics, Tim worked with a number of startups working with R&D and product management teams to bring new products to market. He holds a Level 5 certification from Pragmatic Marketing (PMC-V).
Do you know the impact on your fleet of having just one broken down fleet vehicle? Learn how a GPS tracking solution can help you stay o...
Using field service software eliminates paperwork tasks that suck up so much of the workday, giving you time back in your day for the imp...
Read how harsh driving costs your business & how GPS fleet tracking helps you monitor driver behavior and fleet maintenance needs, saving...