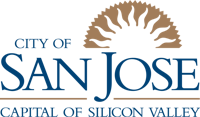 Kip Harkness, Deputy City Manager at City of San Jose
City of San Jose Closer to Becoming a Smart City
When you're in the heart of Silicon Valley, residents expect a good user experience wherever they go. And when you run the Department of Public Works, that extends to everything from fixing an overflowing sewer to responding to an animal control call quickly.
As Deputy City Manager of the City of San Jose, Kip Harkness explains, "Our vision for the city is that we need to be as innovative as the community that we serve. We're going to be needing to make decisions using data." Helping to make that vision work is a fleet of 2,750 vehicles covering 250 city facilities. Keeping track of the maintenance, location and status of each vehicle had proven to be a challenge.
The City of San Jose needed a software platform to improve dispatching, allow officers to easily find an available car and track needed service on a range of vehicles, including police cars, animal control vans and fire trucks. They were also looking for a platform that could easily integrate with their existing investments in technology, such as the police car parking program and their asset management system.
Connecting the dots on a map
For Fleet Manager Dan Sunseri, finding an advanced fleet management tool was about connecting data from the new software to existing systems to get a complete picture. "We have that additional data that we can bring into our datasets already, take that information, report on it and get useful information to make key decisions about vehicle purchases…driver behavior […] idle reduction and fuel use, so the information is invaluable."
One major area they were able to improve was response times to resident calls. If a sewer needs attention during a storm, crews can get to the scene more quickly. As Sunseri said, "Having a deployment with this technology makes it much more efficient." Increased efficiency shows residents that the city is committed to responding to their calls promptly.
It also helps keep residents and animals more secure. If the city gets a call for an aggressive dog, Animal Control can more quickly respond when they can see where people are, as Captain of Animal Services Operations Jay Terrado described, "If there's an emergency out in the field, we would like to send the closest officer available, and Verizon Connect allows us to do that."
Prior to using Verizon Connect, police officers had to manually find an available car when shifts changed. They simply didn't know where cars were parked in large lots and they were hard to locate. With Verizon Connect, officers are now able to look at a digital screen to see which car is available, allowing officers to get into vehicles more quickly and spend more time responding to residents. That switch also helped them save significant time and money by putting the mechanic who used to do that manual work back in the garage repairing vehicles.
Tracking maintenance and driver behaviors
Keeping vehicles properly maintained is a very important, but also monumental, task. With Verizon Connect, the city is able to track trouble codes, so they know if a vehicle needs to be pulled in for service. Fleet Technology Manager Uyiosa Oviawe explained the importance of that: "If a vehicle has trouble codes, we want to be able to pull that out and put it in the shop and get it repaired right away. Our whole goal is to efficiently manage these assets so that our clients, which are the different departments, have vehicles when they need them to respond to emergencies."
They can also track regular maintenance based on the vehicle type in their database and set up alerts to have those cars pulled into the shop when needed, allowing for better planning and reduced expenses for major repairs.
Tracking driver behaviors provides the data needed to start safety conversations. Drivers now know the system can track speeding, hard braking and acceleration by driver, and, by reducing those behaviors, they are also helping to maximize the life cycle of the vehicle.
It comes down to the taxpayers
Ultimately, the City of San Jose's customers are its taxpayers. They want to know that their dollars are being put to good use and that data is part of the city's decisionmaking. With Verizon Connect, the city has been able to reduce expenses by digitizing manual processes, take better care of their assets, and monitor vehicle expenses, such as gas usage.
In a city so large and diverse, it's important to work with an innovative solution that will scale well and be reliable. Kip Harkness believes they have found that innovative fleet management solution in Verizon Connect to help them achieve smart city status: "Verizon Connect is exactly where we want to go with the smart city. It tells us a lot about our fleet and helps us learn how to do fleet management and make our city work better."
He's happy to see that his staff is excited about the tool as well, calling them "re-engaged and re-energized" to do their work. An engaged staff, an innovative fleet management system and quicker response times—it's all a part of how Verizon Connect and our top-ranked solutions help cities and organizations go with confidence.
Find out how our platform gives you the visibility you need to get more done.