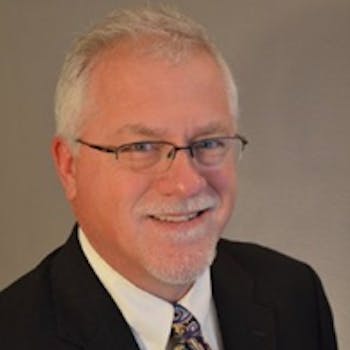 Brad Penneau
Safety Program Consultant
Penneau's transportation safety career has spanned 30 years, including progressively responsible safety, regulatory compliance, and training in (and in support of) the trucking industry. He has served the industry with passion and energy as a consultant, trainer, executive, and writer/editor on motor carrier safety program development, implementation, and sustainability, driver recruiting and retention, and driver and employee training and development. He specializes in behavior-based safety and training program development, implementation, and continual improvement. During his extensive career, he has led and participated in a variety of educational publications and programs to promote and advance safety and compliance within the industry. He wrote five best-practice safety, compliance and risk management manuals while serving JJ Keller & Associates as Senior Safety Consultant. He managed five carriers through seven onsite DOT compliance reviews and developed a 12-week best-in-class driver training school program. He received the Michigan Trucking Association's Best-in-Class Fleet Safety Award in 2012 and was named Con-way Freight Safety Professional of the Year in 2010 and 2011. He has also earned Certified Director of Safety (NATMI) & Certified Safety Professional (NSC) designations.
As colder months and harsh weather creep in and traffic increases due to holiday travel, it's the perfect time to prepare your fleet driv...
In this post, we'll dive into what qualifies for a short-haul ELD mandate exemption, and what short-haul fleets should consider in decidi...
In this post, we'll dive into what exactly the HOS rule is, how to avoid Department of Transportation (DOT) violations and how the CSA pr...