2019 Buyer's Guide: Asset Tracking Solutions
Tracking assets isn't just knowing where they are located—it's also critical to have metrics on productivity and efficiency to help control costs and maximize asset use.

No matter your industry, you can use our Buyer's Guide to help inform your purchasing process for an asset tracking solution.
Email my eBook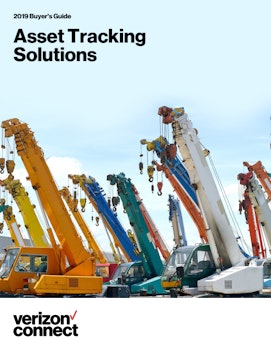 Let's email your free eBook
What's inside?
The pressing questions
Consider these important factors before you upgrade your asset management solution.
Top benefits
Learn how asset tracking can benefit your business, including how it helps you with asset location, utilization, security and maintenance.
Must-have features
Make sure the solutions you're considering have these capabilities before you get a demo from the sales team.
Purchasing checklist
Use our checklists to ensure you're considering everything you should about the system you purchase, including ease of use, installation and customer service.
Keep reading