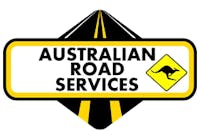 Booming Roadwork Business Claim Back $10,000 A Year Thanks To Fuel Tax Credits
Australian Road Services is a fast growing company from Queensland. Since late 2015 they have been able to build themselves up from nothing to a reputable organisation, with over 20 vehicles and 20 employees and still growing. They work closely with large infrastructure construction and roadwork companies.
Fuel Tax Credits Pay For The System
Australian Road Services were claiming the minimum Fuel Tax Credits (FTC) of 15.8 cents per litre, like many companies. They didn't know that they could claim more with their off-road fuel use or how much more that would be.
Australian Road Services learnt they could confidently claim more than the minimum FTC when they implemented Verizon Connect Reveal. They found that their trucks were regularly off the public road network, meaning they were missing out on an extra 25.8 cents for every litre of fuel they used off road. Now they accurately claim the maximum amount that they're entitled to and it's no extra effort or energy expended for a massive return on investment.
"After Verizon Connect made us more aware of FTC, we found out how beneficial it was to us and now we actually pay for our system just off the Fuel Tax Credits. Over the year we will have at least $10,000 back in our pocket." - Dave Watt, Manager
Invoice More Accurately and Confidently
Australian Road Services invoice customers by the hour, so knowing the amount of hours spent at each site is crucial for their invoicing. With over 20 vehicles at multiple sites, Australian Road Services would struggle to remember who was at which site at the start of the week, when they would create their invoices at the end of the week.
"We can't always remember where that one truck was and what it was doing five days ago, and Reveal lets us look at it straight away which makes life really, really easy." said Dave
Verizon Connect Reveal was able to help improve the accuracy of their invoicing by verifying start and finish times of all employees across all sites, no matter whether it was during a night shift or day shift when the job was completed. This lets Australian Road Services know exactly how much to invoice for the exact hours of every job.
Improved Dispatch and No More Disputes
Knowing where their vehicles are at all times has been a huge help for Australian Road Services. Rather than having to call each driver to get an approximate idea of how far away they are from a job, Dave can look at the live map feature and know where they are and how long it will take them to arrive at the job.
"Instead of trying to call around to everyone to find out where they are, we can see on the live map and give customers an accurate ETA." said Dave.
Customer disputes are also a thing of the past as they have accurate data and clear reports to back up their vehicles locations and time at site.
Prepared For Anything
Australian Road Services are now prepared for mishaps. A stolen vehicle or breakdown at a remote site were real fears of theirs. But now, they can send the mechanic to the exact location of the broken-down vehicle without a second's hesitation.
Similarly, if a vehicle is stolen, the thief won't get far before they're on the trail.
Make Money Without Lifting A Finger
Since installing Verizon Connect Reveal, Australian Road Services have become ready for almost any situation, have been able to make customers happy, and have saved thousands with a system that can make your life easier.
"I'd recommend it for everyone! Everyone's probably got different ideas on how it could work. The idea that 'these things are not a necessity so we don't want to spend the money to outlay for it' is actually the complete opposite to what the result is. In actual fact we gained money because we have this system." - Dave Watt, Manager, Australian Road Services.
Find out how our platform gives you the visibility you need to get more done.