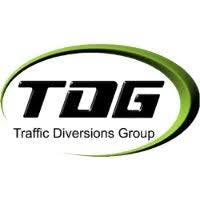 Cathy Druschky, Verizon Connect Customer
Vehicle Tracking Results In Higher Level Of Productivity Across Fleet
Traffic Diversions Group was established in 2005. They are members of the Traffic Management Association of Australia and are the leading providers of traffic management services in Melbourne. Traffic Diversions Group has extensive experience and a well-known reputation in the civil construction and traffic management industries.

After installing Reveal, Traffic Diversions Group finally had access to near real-time vehicle tracking data to help manage driver behaviour and maintenance resulting in a higher level of productivity across their fleet of 169 vehicles.
Greater Levels of Insight into Their Fleet with GPS Vehicle Tracking
Since the implementation of Reveal for vehicle tracking, Traffic Diversions Group can monitor their entire fleet via the live map, making sure they know where their team is in near real-time. They now have a deeper understanding of what's going on out on the road.

"The live map is the perfect way to track down and find the vehicles. It has helped us combat the issue of not knowing where our vehicles truly were," explains Cathy Druschky from Traffic Diversions Group.

With Reveal patented technology, they can automatically identify key locations that drivers visit and categorise them. Reveal also provide rankings, vital statistics and stop-by-stop details. For Traffic Diversions Group this has ensured employees abide by company policies.
Visibility of Driver Activity Eliminates Disputes
Without GPS vehicle tracking, Traffic Diversions Group did not know if their drivers were practising poor habits, such as speeding or hard cornering. Further, if complaints were made about their employees driving styles, they had no accurate data to prove it wasn't their driver.

"A driver of ours had been reported for speeding by a member of the public, in this situation the software was showing the driver was in fact driving within the speed limit, so with that credible data, we did not need to take further action" said Cathy Druschky.


Traffic Diversions Group can pull reports and even replay routes of their entire fleet on Reveal using their fleet management software to understand the driver behaviour of each vehicle.
Vehicle Maintenance Made Easy with Reveal
Traffic Diversions Group benefit from the service and maintenance reminders that Reveal has to offer. They help Traffic Diversions Group ensure there is always a well-maintained and reliable vehicle on the road by setting up alerts regarding routine maintenance. Most importantly, they can be sure to never lose a day of productivity from multiple vehicles being off the road for routine servicing.

"I get a report emailed to me telling me which vehicles are due for service, or what maintenance needs to be done. I can also see how many Kilometres' the vehicles have done and schedule accordingly. Now, I can monitor it and I can prioritise which vehicles need to be serviced." explains Cathy Druschky.

Now with the help of Reveal, Traffic Diversions Group have access to real-time vehicle tracking data to help manage driver behaviour and maintenance!

"Reveal is most definitely a great product and we're already seeing the benefit after a few months, so we can't wait to see how much more our fleet will result in the year to come" said Cathy Druschky.