Waarom werken onze klanten met ons?
Hoge brandstofkosten, onnodig veel handmatig papierwerk of simpelweg een wens voor een groener wagenpark: elke uitdaging en elk probleem is uniek. Maar onze klanten hebben één ding gemeen: allemaal hadden ze een goede reden om te kiezen voor Verizon Connect.
Bij Verizon Connect voorzien we onze klanten in oplossingen om uw wagenpark en bestuurders effectiever te managen. Voor welk onderdeel van het proces u ook een oplossing zoekt. Zo biedt ons systeem onder andere inzicht in de locatie van bestuurders, helpt het u uw klantenservice te verbeteren of om kosten te besparen op brandstof en voertuigen.
Ontdek hieronder met welke uitdaging onze klanten kampten en hoe we hen een oplossing boden.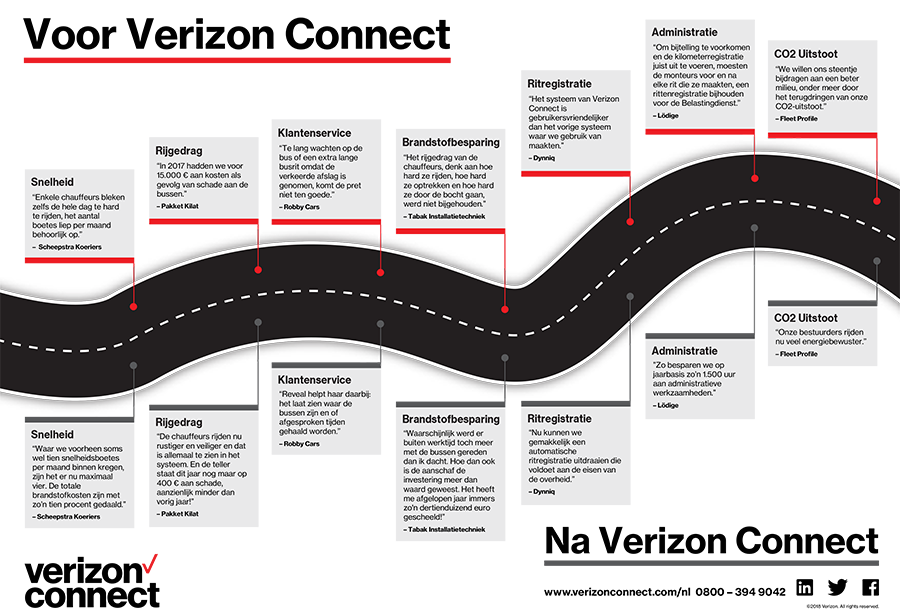 Ontdek hoe ons platform u de zichtbaarheid geeft die u nodig heeft om meer gedaan te krijgen.